If you are unsure of which program to register your child in please refer to the "PROGRAMS" page.
If you are looking for a specific day/ time the "CALENDAR VIEW" may help.
If you want to compare program prices, dates and commitments please select "PROGRAM SUMMARY" from the registration drop down menu.
Once you know which program you would like to register in please use the "SEARCH" tool or the side menu options to find what you are looking for.
Please note that if our system detects more than 30 minutes of inactivity in your browser, your registration spots will no longer be reserved and you will need to begin again.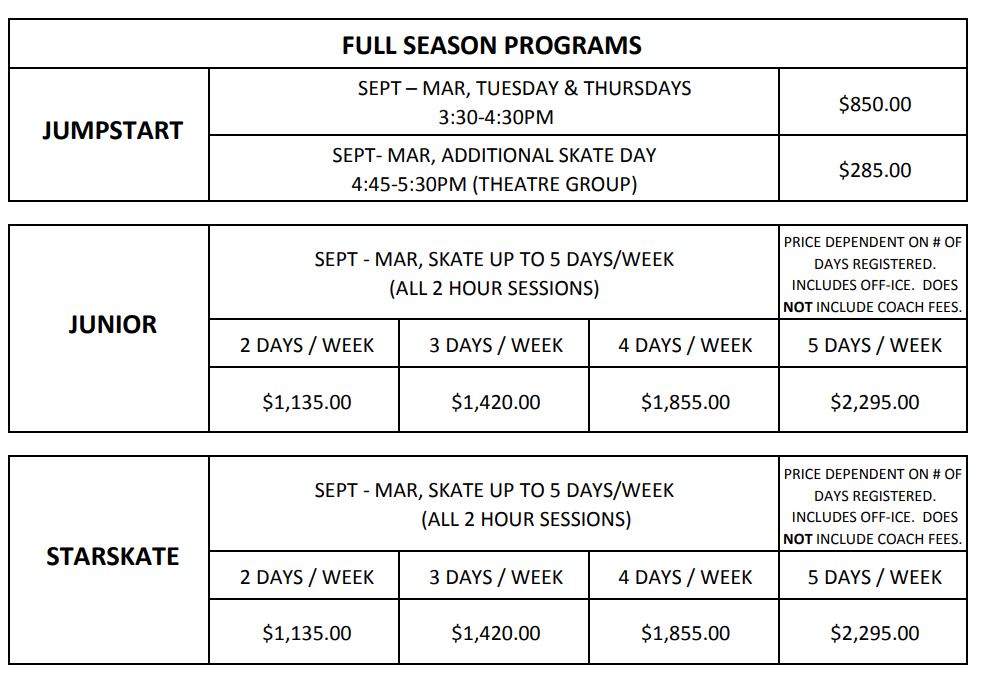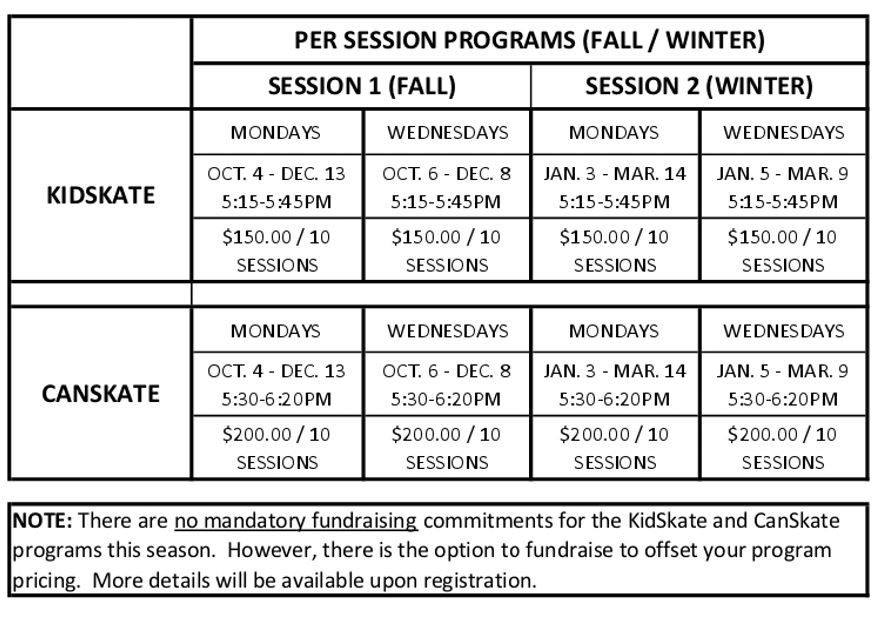 *** CanSkate/KidSkate: Sign your skater up for both Monday and Wednesday sessions and receive a $20 discount! ***
IF THE CLASS YOU WANT IS FULL PLEASE BE SURE TO ADD YOUR NAME TO OUR WAITLIST! WE ARE CURRENTLY WORKING ON ADDING ADDITIONAL SPACES/CLASSES!