Top Content Title
This is an additional section to be able to add content
Buying and Caring For Your Skates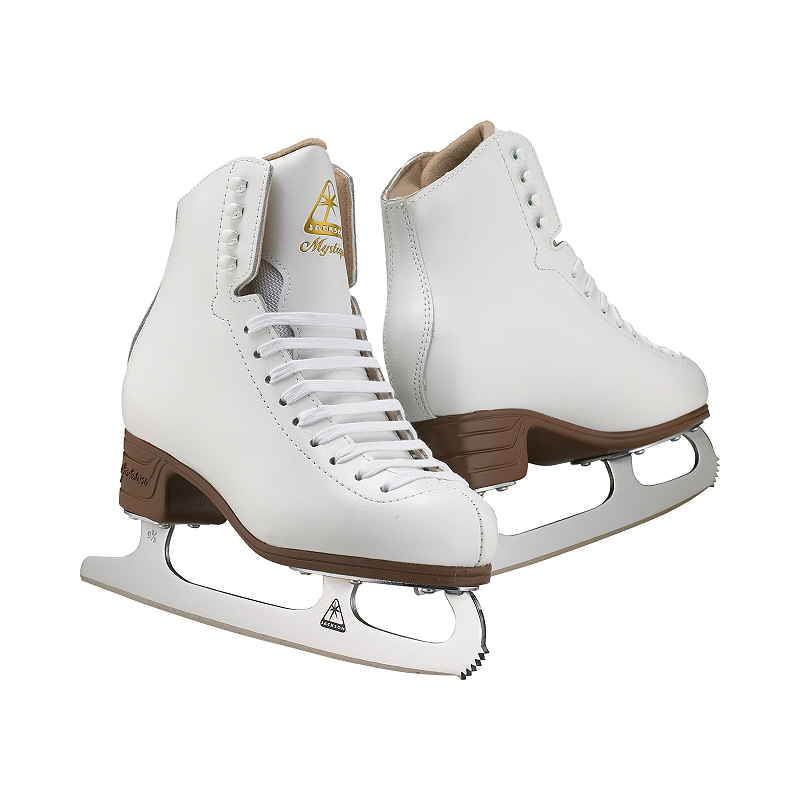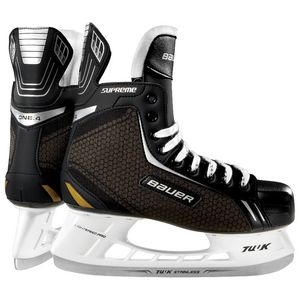 Purchasing a new boot and/or blade is an important investment in your skaters training for the season!
We recommend that skaters in the JumpStart, Junior and Star Skate Levels do NOT purchase skates from Canadian Tire, Sport Chek, Walmart etc. The boots are not high quality and the staff are not always trained properly to do fitting or sharpening.
We encourage parents to get their child properly fitted for skates and therefore we highly recommend United Cycle or Professional Skate as their staff are trained on how to properly fit skates and they have the equipment to heat mold the boots for a perfect fit!
Make sure that your skater's boot is fit properly
Heat molding will ensure a great fit on your skater foot and will benefit them in their training.
Do not purchase a larger skate so they will last longer! This is tough on the skater's feet and can cause a foot/ankle injury. An oversized skate is dangerous to skate in and will effect a skater's control and progress.
When skates are not properly fit, it can become painful for the skater and may cost more money / discomfort in the end.
Breaking in New Skates
Ensure the heel of the skate is properly placed in the back of the boot prior to tying the skate.
Lace and re-lace skates several times to help the boot mould to the foot.
In the beginning, a skate boot may be stiff. It may help not looping the lace around the bottom hook. This will help the boot bend around the ankle easier.
Skate Sharpening Tips
Every skater has a preference as to how they like their skates sharpened!
To check a blade's sharpness, look for evenness of the edges, by placing a quarter along the blade.
Check the picks to ensure they remain unaltered.
We recommend United Cycle or Professional Skate for sharpening! If your skater is in figure skates and the skates are being sharpened by a company other than United Cycle please ensure the sharpening company has sharpened figure skates before!
IMPORTANT: we have seen incidents where the sharpener takes off the back of the blade (or the front of the blade behind the pick). Not only is this very dangerous for the skater it may result in the purchase of new blades.
DO NOT get skates sharpened the day before a competition or Test Day! (Unless advised otherwise by the coach). Skates may be sharpened prior to competition or test day if the skater a minimum of three solid days to practice on them before the event.
Proper Care of Skates
Caring for skates will give skates a longer life span ☺
Before tying (or when taking off your skates) always check to see that the blade and hooks (teeth) are not loose. If your blade is continuously loose, bring skates to United Cycle where they will fill the hole with a plug and put the correct screw back in (as the hole may be stripped).
Dry off blades after skating! Use a rag or shammy to dry off the skate blade and sole. This prevents the edges and blade from rusting as well as the bottom of your boot from softening / rotting.
Do NOT place hard guards on after drying blades. Soft covers can be purchased from skate shops to put on for extra protection. Hard blades are the preferred storage method once blades are dried.
Leave your skates open! This will allow them to air dry and minimize moisture inside your skates causing them to smell and may lead to mold and foot fungus.
Watch for laces needing replacement.
Do not tie laces around your ankles!
KidSkate/ CanSkate/ PreCanPower
We encourage you to have your child practice walking in your home with their skates on prior to coming on the ice. (on carpet or with hard guards on) This will help them find their balance and make sure they fit properly and will be comfortable prior to coming on the ice.
Bottom Content Title
This is an additional section to be able to add content