DSC Programs
The Devon Skating Club is pleased to offer a wide variety of progarmming to support ALL levels of Skaters. Our coaches have extensive experience in both Skating AND the Devon Commuinty. All coaches programming follows SkateCanada rules and regulations and all our coaches are registered through Skate Canada.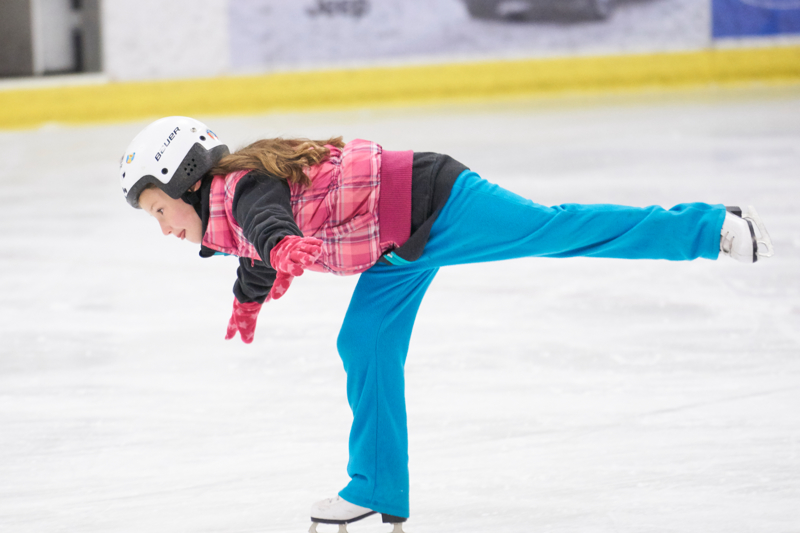 CanSkate is a dynamic learn-to-skate program that focuses on fun, participation and basic skill development. Based on Sport Canada's long term athlete development (LTAD) principles, CanSkate centers on physical literacy and the fundamental skills needed to take part in any ice sport or to skate as a recreational activity.
KidSkate - This Pre CanSkate program, is intended for children aged 3-4 year who are ready to become familiar with being on the ice. This fun program is taught in a group setting and includes games and activities that are geared towards teaching your kids how to to be comfortable on skates.
CanSkate - Often referred to as Learn-To-Skate is also a group program which is intended for children aged 5 and up. This energitic program will teach your kids how to skate and many other skating basics.
JumpStart - JumpStart is a transition between basic skating skills and figure skating techniques. This level is tought in a group setting and participants are REQUIRED to have figure skates and CSA approved helmet to participate.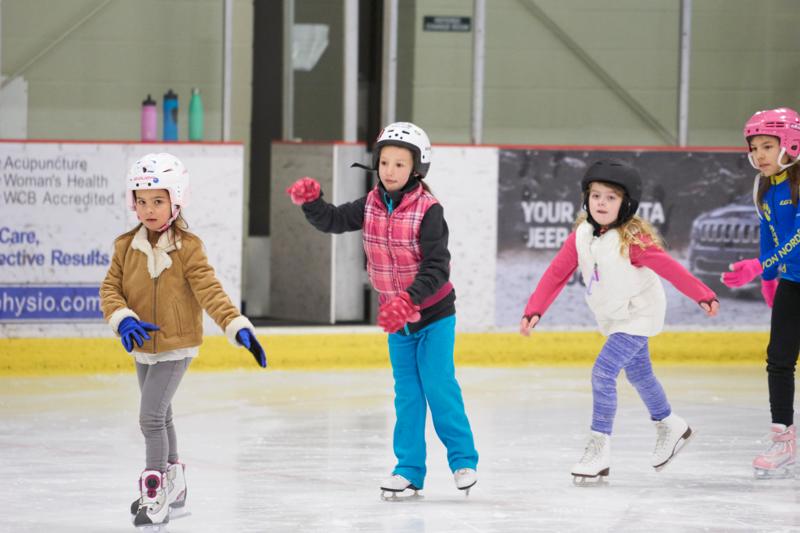 CanPowerSkate is the only nationally regulated power skating program in Canada. It was developed by a team of hockey, figure skating and ringette experts to teach the fundamentals of power skating in a progressive and sequential manner. CanPowerSkate is an action-packed, high energy instructional power skating program geared to hockey and ringette skaters that focuses on balance, power, agility, speed and endurance. Skills, techniques and conditioning drills are taught in a progressive format that emphasizes how the skills apply to game situations. CanPowerSkate provides an alternative to figure skating and is an excellent complement for those athletes playing on hockey or ringette teams. Its unique skill award program provides incentives and motivation for skaters to continue to achieve.
Pre-Power is designed for young skaters, approximately four to six years of age who can stand up on skates and move forward (shuffle, walk or glide) who may not be ready for CanPowerSkate Level 1. Pre-Power helps develop basic skating abilities in a power skating-specific environment, including balance skills, forward and backward skating, stopping, turning and agility skills. The curriculum is presented in three progressive levels complete with its own awards to encourage participation and motivate skaters. Pre-Power has been designed to run concurrently with CanSkate sessions. NOTE: Devon Skating Club is NOT currently running this program, but as our club grows and additional ice time becomes available we hope to offer this.
CanPower is geared to skaters aged approximately eight or older who already have basic forward and backward skating skills (they must be able to skate the length of the rink using alternate strides) and are able to stop on command without use of the boards. This program will only run if we have a minimum of 6 registrants.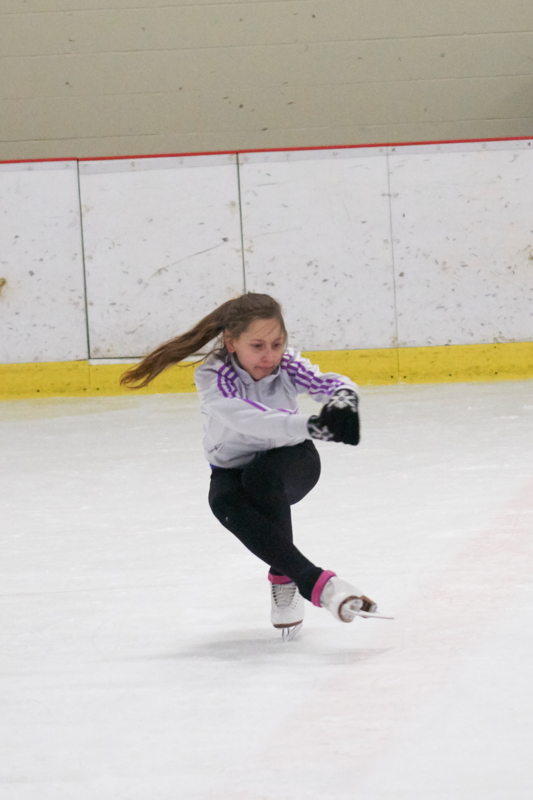 STARSkate
Skills, Tests, Achievement, Recognition – this is what STARSkate is all about!
STARSkate offers opportunities for skaters of all ages to develop fundamental figure skating skills in the areas of ice dance, skating skills, free skate and interpretive skating. Unique in Canada, this program teaches figure skating skills in a group and/or private lesson format in a progressive and sequential manner and includes specifically designed awards and incentives. Skaters have the opportunity to take Skate Canada Tests through a nationally standardized testing system. Skaters who have mastered figure skating skills in STARSkate may also choose to pursue synchronized skating or pairs skating. NOTE: Figure skates are required for all STARSkate level skaters.
Junior - this level is equivllant to STARSkate Level 1. Lessons are taught through group exercises, private lessons, stroking techniques and theatre.
STARSkate - This program focuses on techniques at the STARSkate Level 2 and up. Lessons are taught through group exercises, private lessons, stroking techniques and theatre.