Top Content Title
This is an additional section to be able to add content
Welcome to our 2022/2023 Fundraising Information Page
Like any other non-profit organization we try desperately to keep our registration fees manageable. As such, the fees that we charge do not quite cover the costs of the programs. Therefore we have asked that each family commit to fundraising on behalf of their skater.
We use a fundraising point system which offers families options and flexibility.
Fundraising expectations are as follows:
Jumpstart, Junior & STARSkate - $250 in fundraising or 25 points

CanSkate, KidSkate, PreCanPowerSkate - no mandatory fundraising.

Casinos - we host a casino once every 3 years. In those years, Jumpstart, Junior, and STARskate families are expected to commit to sending one family member or friend to volunteer 1 shift at the Casino. Our last Casino was in 2021-22. Casinos are super important to our Club as the money raised pays a significant portion of our ice fees for 3 years.
Indeygo Cookies
Sept/October- Due Oct 14, 2022
Sturgeon Creek Coffee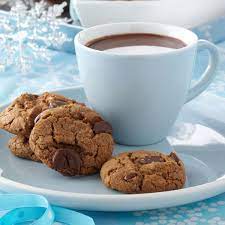 Sept/October- Due Oct 14, 2022
Creekside Poinsettia Fundraiser
Carnival Cash Raffle
March- Draw date March 25, 2023 at Carnival
Creekside Hanging Basket Fundraiser
February- orders due March 15
Cash My Cheque
While fundraising is an important part of our work as a non-profit organization, we also understand that you may not be interested in fundraising or cannot commit the time and would rather just pay the difference. Just let us know.
If you
reach the end of skating season and you have tried your best but did not make the point requirement- do not worry!
You can purchase the points you need for $10 ea.
Bottom Content Title
This is an additional section to be able to add content